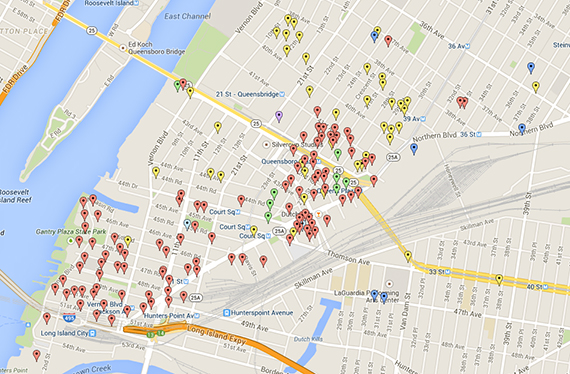 Developers are flocking to the Queens Plaza and Court Square areas in Queens as dozens of real estate projects are in the pipeline over the next few years.
The World-Wide Group topped out construction in September on a 21-story residential rental property, known as QLIC, at 24th Street and Queens Plaza North. The building will house 421 apartments and is set to begin leasing in the spring.
Meanwhile, Rockrose Development has plans for a 54-story tower at 43-22 Queens Street that would hold 700 apartments and 34,000 square feet of commercial space. The developer is building two towers – 50 and 14 stories – at 43-25 Hunter Street. That project will hold 974 apartments in total.